So our journey to the Liquid Gold has finally begun, and unfortunately I wasn't able to check on my hive for 10 days, so that means the bees did their own thing and built up burr comb in the top super instead of in the frames we had put in the bottom super for them.
I love this pic of the girls "standing guard" as we prepared to open their hive!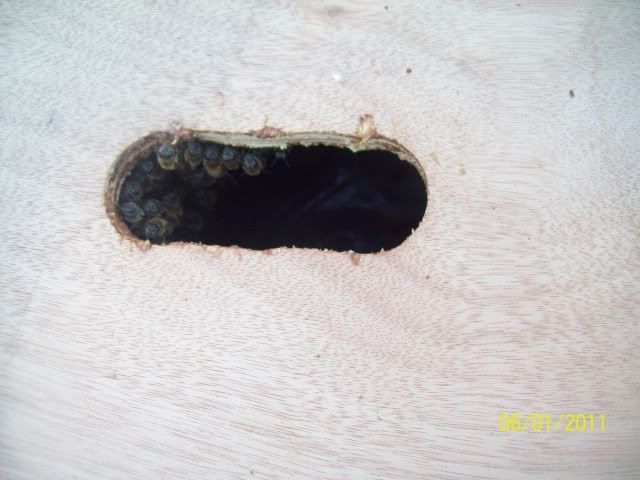 So a friend came over to help me clean up the mess that the girls built in the top super.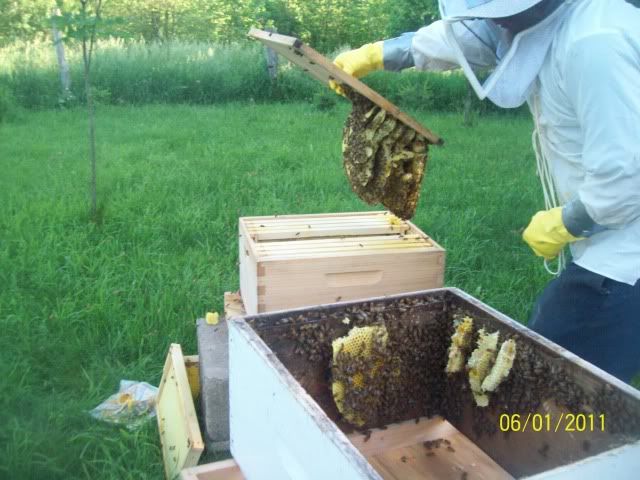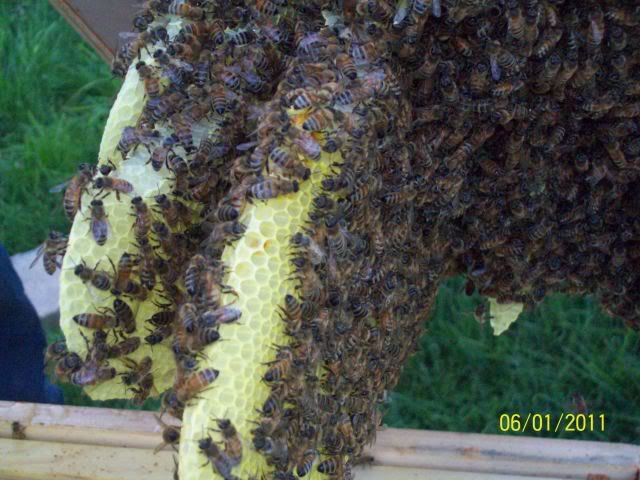 We managed to get everyone into the bottom super with frames, and just completely cleaned out and removed the top super.
We replaced the inner cover on the bottom super and put the telescoping lid on that.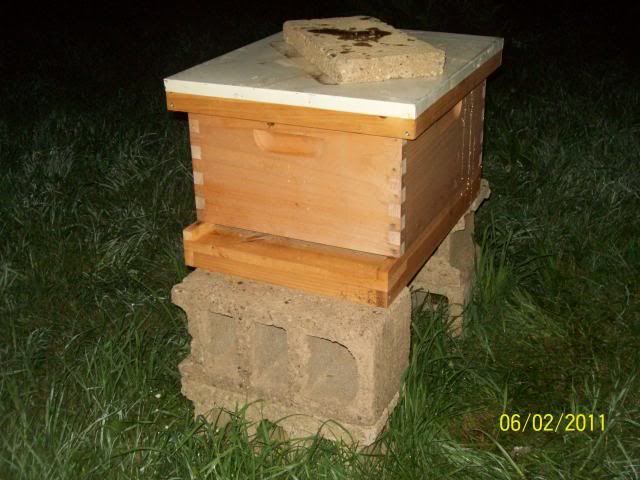 We were not able to save any of the comb, even though we did try to attach it to empty frames. So, sadly, larvae, pollen, necter, and all the honey they've worked hard on in the last week and a half was wasted effort.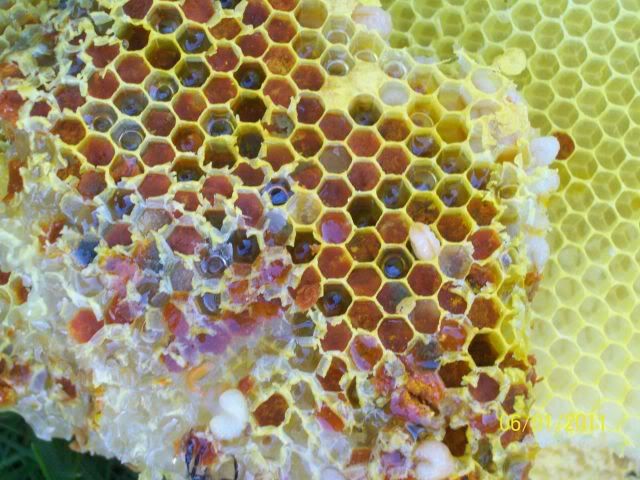 I did keep all the comb, though. I plan to look at it all closely, take more pics, and practice looking for signs of eggs.