I do believe I'm getting more than just 4 Blueberries off my bushes this year. Won't have enough to can, but maybe enough for our family to eat with breakfast!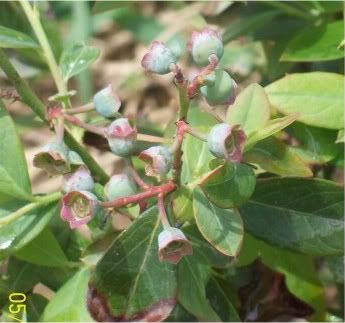 That pic was of the berry looking parts last month - and they look much more berry-ish out there now! :)

Last month every blueberry bush was blooming (we have about 7 or 8 bushes right now, and we plant 2-4 more every spring)





And this little guy did his part to help out!